The Ballon d'Alsace in summer is ideal to regenerate in the heart of the Regional Natural Park of the Ballons des Vosges.
In summer there is nothing better than to revitalise yourself in the mountains. Often mistaken for the Grand Ballon, come and take a breath of fresh air in the Ballon d'Alsace and try out the activities of the highest summit of the Southern Vosges.
From the soft greens of spring to the bright greens of summer, a protected nature prevails on the Ballon d'Alsace. This has awarded it the Natura 2000 conservation label. A fantastic outlook on the crests of the Vosges, the valleys, the surrounding villages and even the Alps await you. Time to open your eyes wide and enjoy the view!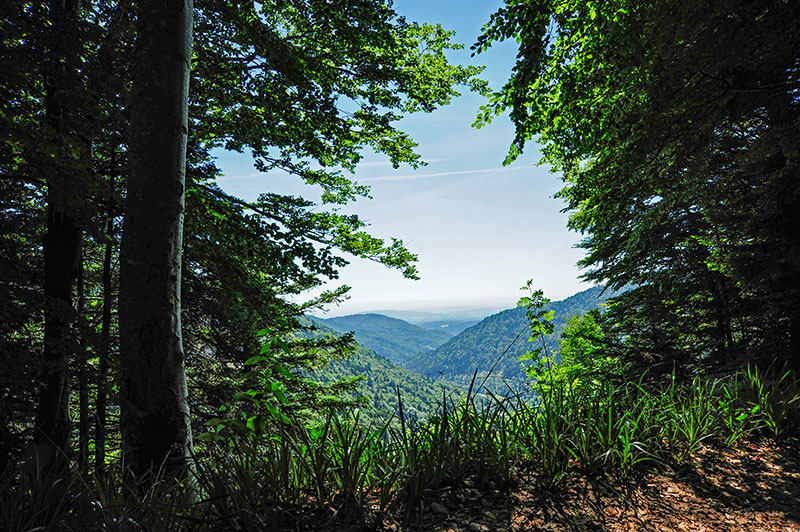 Surpass yourself !
Sportsmen this is for you: hiking, mountain biking, treetop adventure, climbing and much more. Many activities to surpass yourself! A great way to get some fresh air in a natural setting. The Ballon d'Alsace is also a heaven for hikers. Long-distance walking trails GR 5 and GR 59 cross through it while GR 7 has its starting point there. The most audacious can also try paragliding for a guaranteed thrill!
The climb of the Ballon d'Alsace is labelled "historic route of the Tour de France". Only 7 passes of the French roads have obtained this recognition.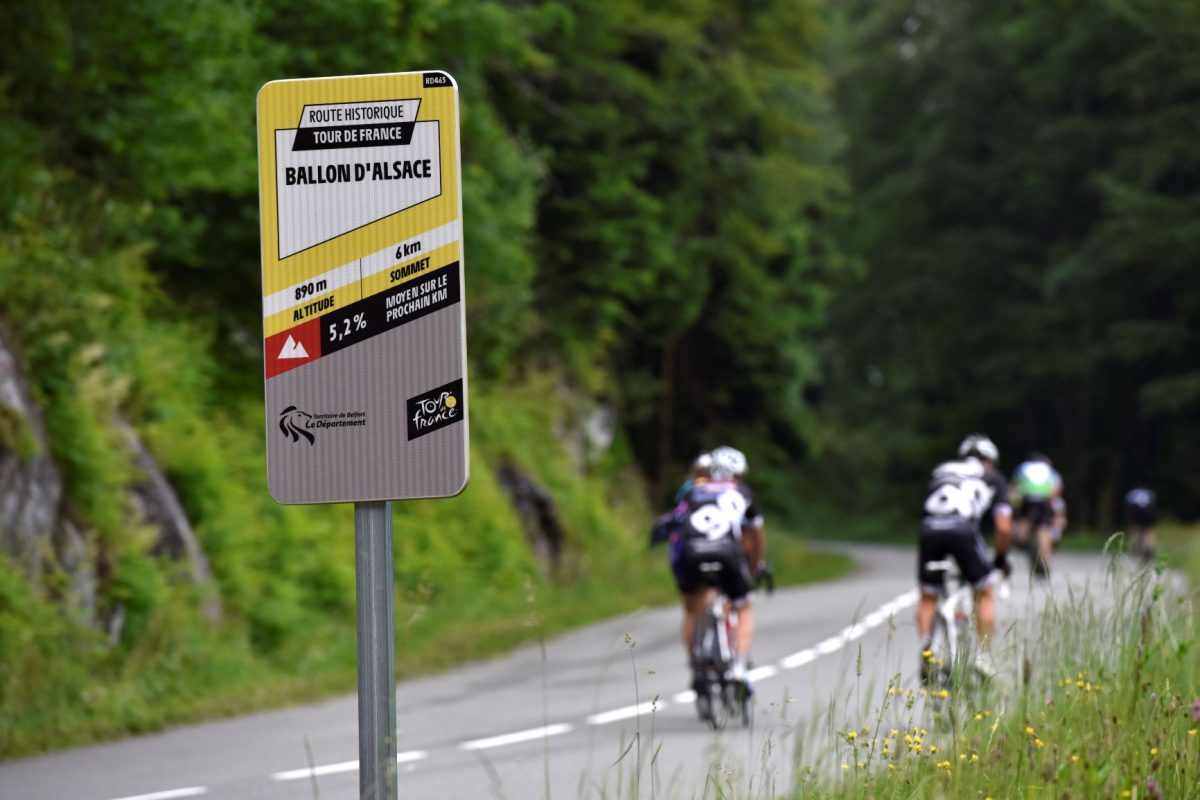 Welcome to family !
Come with the family, the Ballon is for you! Look around the stubble fields along the discovery trail up to the highest point of the 1,247 m summit. This trail offers a spectacular 360-degree view! Venture out to spot chamois accompanied by mountain guides. This activity so close to the wildlife is attractive to children and parents alike.
Back from these adventures why not eat something local? In the southern Vosges we like "brimbelles" (local name for blueberries). Here we make pies with them! To be savoured in a warm auberge (inn).