Exclusively at the Boutique of Belfort Tourism, the #StayWildBelfort collection by Le Studio Sauvage.
The brand is available in several ranges: T-shirts, sweat shirts for men and women, children's T-shirts, and bodysuits for babies… Everyone can now show his or her indomitable side.
More discreet, badges and tote bags will add a little rebellious touch to your outfit.
The eco-friendly favourite: the glass bottle with its bamboo screw cap (500ml) and its protective cover.
But also souvenirs at low prices: key rings, magnets, mugs, notebooks and mirrors.
The Lion is the symbol of resistance. That is why the Stay Wild Belfort brand has portrayed the feline on various derivative products. Roar!
The Brewery of the Territoire and Belfort Tourism have concocted a new beer with character: The Wild. The ingredients? water, organic malt, sugar, yeast, hop.
The Wild is available at Belfort Tourism, at the Comptoir des Remparts, at the Pâtisserie L. François in Belfort, at Apidouceur in Chaux, in the partner restaurants. Of course, it is to be consumed in moderation.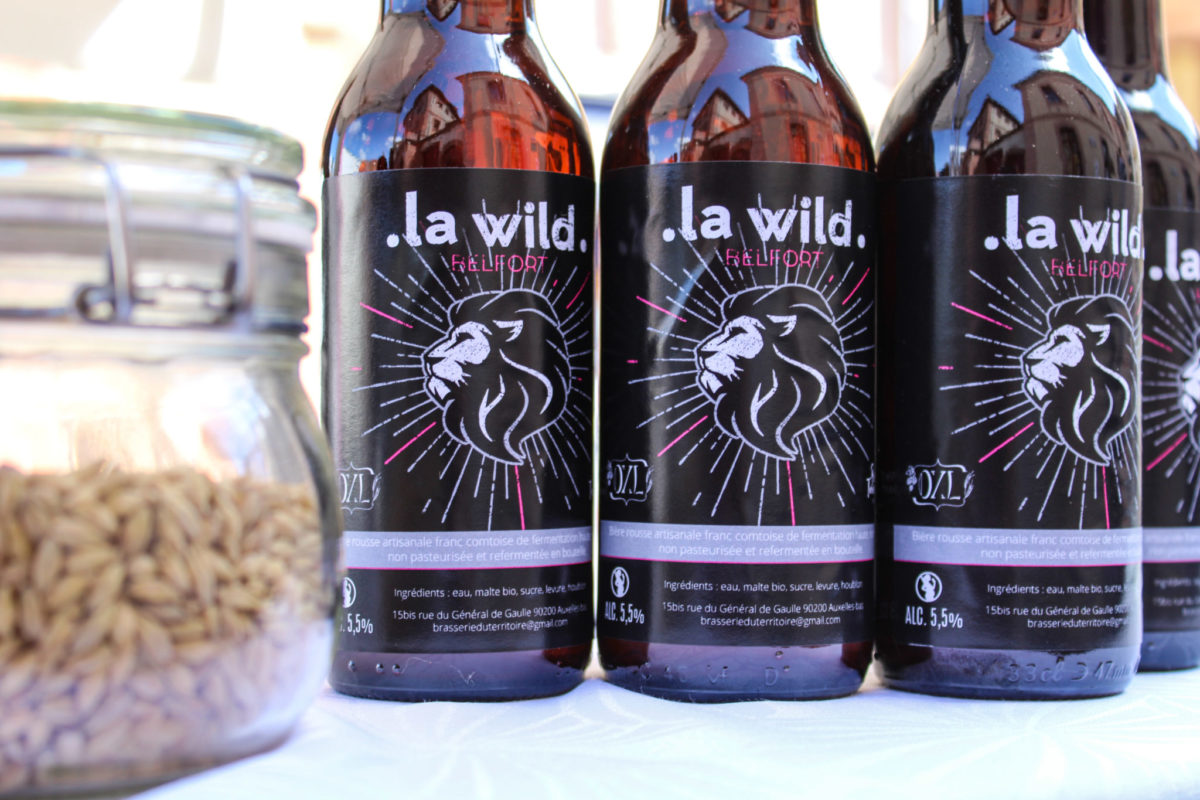 Badges, tote bags, T-shirts, a baby and children's range, beer… There are so many variations!
Belfort Tourism also offers mugs to enjoy tea and coffee. Backpacks have been added to the collection, so you can wander the streets in style.
And for the 100th anniversary of the yellow jersey and the passage of the Tour de France, the Gîtes de France of the Territoire de Belfort and Belfort Tourism have created a collector's jersey. On sale at Belfort Tourism and at the Poterie at the Ballon d'Alsace.
You now have all the cards in hand to show your affiliation with the Lion's Territory in style.