Landscapes, mountains, green days and hiking lovers, what do you think about coming to stride along the trails of the Territoire de Belfort.
A département marked by some paths with different difficulty level. Be careful, wear good shoes and some walking poles, 700 km to discover are waiting for you!
Let yourself be tempted by the hike, an increasingly widespread sport in France. You will be amazed for sur on the Territoire de Belfort paths !
The big routes

Take the GR5 to link the Vosges to the Jura
A trail from 50 to 65 km that can be done in 2 or 3 steps is offered to you. Fully enjoy the Ballon d'Alsace discovery (1,247 m), relax in the Malsaucy and let yourself be seduced by the Salbert Fort, between the Vosges and the Jura.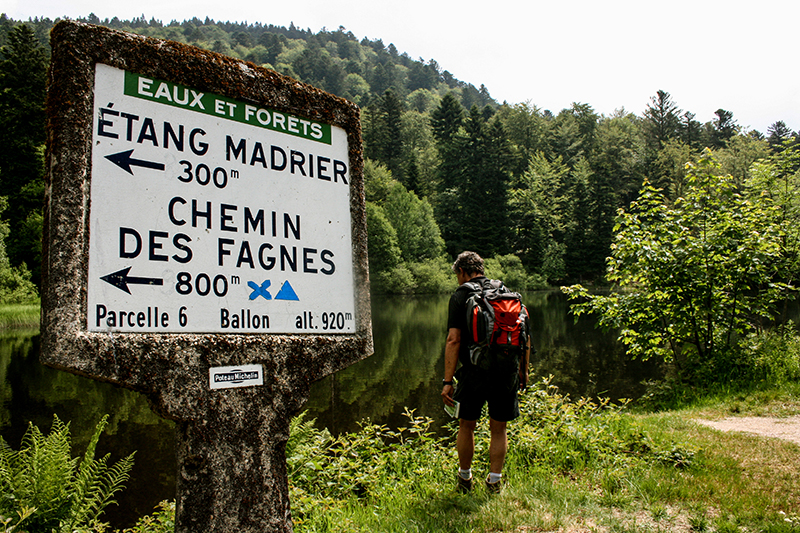 The Way of Saint James in Franche-Comté
Who has never heard talking about the Way of Saint James?  Between the Alsace Path and Cluny city, this step will ensure you the historical centre discovery of Belfort. Have a look at the Saint-Christophe cathedral and admire the Bartholdi's Lion and then follow the Savoureuse.
The Forts trail
No less than 85 km to get you back into that leading time of the Territoire. Since its renovation in 2017, it is a Long-Distance Hike route of the Country (certification label of the Fédération Française de la Randonnée Pédestre (French Federation of Pedestrian Hiking) – FFRP). With 6 steps, that hike invites you to discover the fortified belt and allows some forts visits by reservation.