Belfort has been awarded the certification label "Territoire Vélo" (bike-friendly Territoire) for another 3 years. A cycle touring destination par excellence, amateurs or experts will find a path adapted to their desires for sure.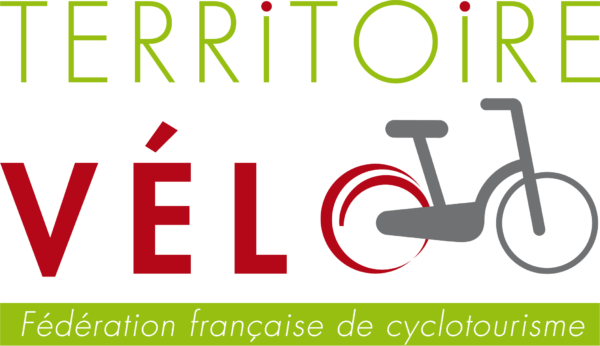 That discipline is booming with some adapted paths and especially a relief which fully lends itself to biking.
Discover the walk range in Belfort
Family trip
The Coulée Verte
First cycle path that has been created by the département, with no less than 13 km to roam. Take by storm this former towpath, entirely asphalted for better comfort and accessible to all types of bikes. Admire the surrounding landscapes, often shady, along the canal. Do you want more? Continue to Montbéliard (50 km return trip between Essert and Montbéliard).
The Promenade François Mitterand
Links Belfort to the Malsaucy peninsula. This bucolic route is perfect to have a green Sunday starting from the city centre of Belfort. Saunter at your own pace to reach the Malsaucy banks. Picnic or relaxing moment? You just have one thing to do: enjoy!
Roaming
The FrancoVéloSuisse
A route which needs a minimum of endurance and tenacity! You will be able to link Belfort (France) to Porrentruy (Switzerland) thanks to that 40-kilometre step.  A family trip or a sportive challenge? It's up to you.
The Eurovélo6
A European route which crosses the Territoire de Belfort. A route of 20 km return trip where you will go along the Rhone-Rhine Canal. This step will give you the desire to continue the adventure over the borders of Belfort.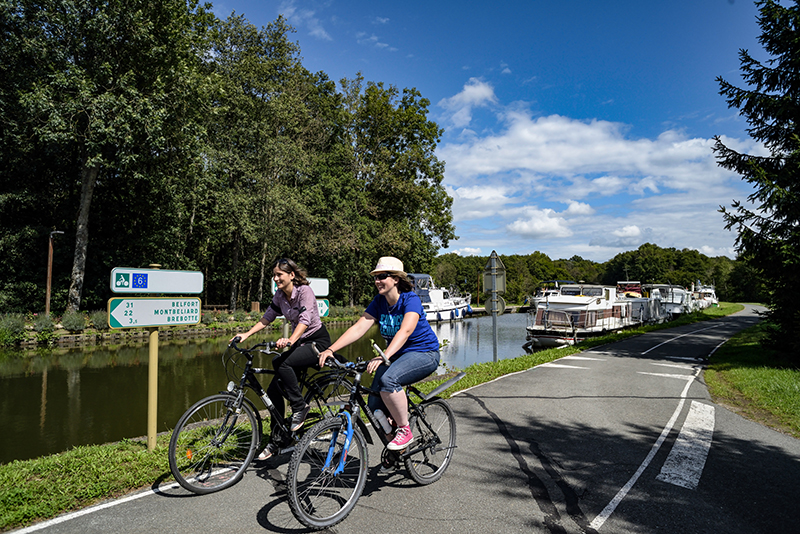 In runners' shoes of the Tour de France
The Ballon d'Alsace
A summit to climb as the runners of the Grande Boucle, a step worthy of the best climbers. 3 slopes give you access to the pass:
Franche-Comté pass: 12 km – Giromagny
Alsace pass: 13 km – Masevaux
Lorraine pass: 9 km – St Maurice
And what about trying the big tour of the Ballon d'Alsace?
142 km and 1,700 m of elevation gain, there are 6 passes to climb, some impregnable views on the surrounding landscapes as you go along the ascent.
Guaranteed thrills
Roam the Territoire with your mountain bike alone or with a highly qualified monitor, that's possible. 14 tours are suggested by the département. Some paths for all levels (from blue to black run, familiar loop of 16 km without any elevation gain, red and black runs with a more important elevation gain). To keep in touch, download the maps and the GPX coordinates.
Go to the TrailCenter located on the Salbert hill and try the blue run "La Gambas" or the red run "Bollywood". Some specific equipment are necessary.