Are you dreaming about snow-covered ski slopes or simply to enjoy some winter landscapes? Rush to the Ballon d'Alsace!
A familiar winter sports resort located in a natural reserve classified Zone Natura 2000. Escape and big spaces at the heart of the Regional Natural Park of the Ballons des Vosges.
The resort is opening in winter to delight young and older. Many sports are possible: downhill skiing, cross-country skiing, snowshoes, sledge and snowboard! If you like freestyle, this is the place to be.
From Belfort, the Bus du Ballon will take you safely to the top of the Ballon d'Alsace as soon as the resort opens. Remember to book on +33(0)3 84 54 60 70.
For winter sports lovers, this Nordic domain with its 40 km of ski runs will make you happy. The resort is composed of 11 large and safe downhill skiing runs.
The younger will be fulfilled: snowball fight and sledge descent to have fun!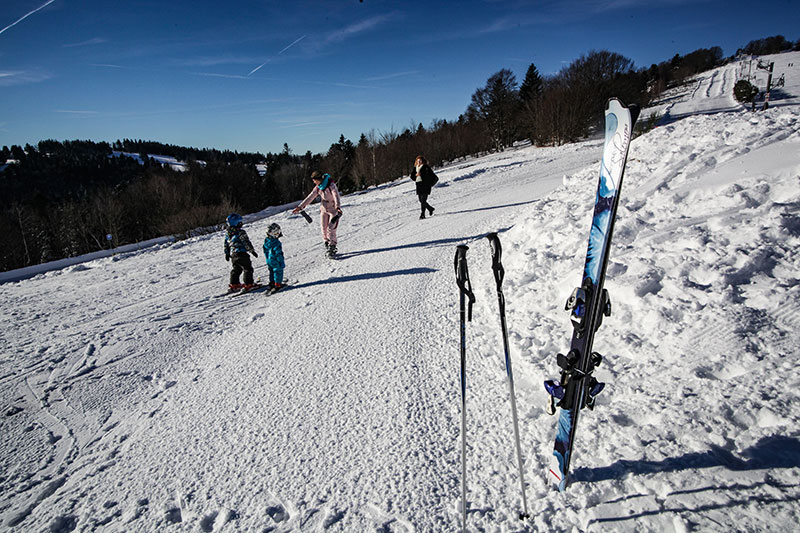 The Ballon d'Alsace is certified "France Ski" and "2 Nordiques". For the cross-country skiing lovers, 6 adapted runs for all the levels are offered. Special note for the lovers: for more thrills and discoveries, try the run linking the Ballon d'Alsace to the Planche des Belles-Filles!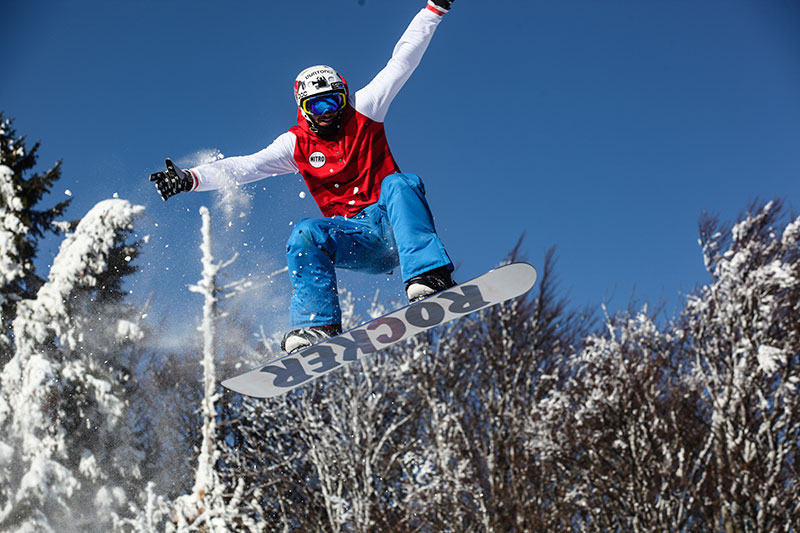 Wander the domain with your snowshoes, admire the snow-covered landscapes. Discover the calm and the serenity of the Ballon d'Alsace ski runs during some excursions supervised by some experienced guides, at your own pace, according to your wishes.
Animals friendly
Animals' friends, have you always been dreaming about a Far North stroll in sledge pulled by superb dogs and guided by an experienced musher? Try it with the Scoobeedoo hounds. Liberty, escape feeling, plains and trails covered with snow: a moment of happiness to share!
New thrills to share during beautiful days. An excursion in kart, pulled by the dogs, across some landscape of the Vosges, do you want to try it?