More than a hundred lions are hidden throughout the city… How about going to hunt for them?
Grab the Tourist Trails Belfort, put on your most beautiful trainers and go lion hunting! A fantastic adventure is in store for you through the old town and the new. Over 150 lions are hidden in the town. Bartholdi's monument is indeed the source of many inspirations.
The Lion inspire
In the Lion's city the animal can be seen under all shapes. In sculpture form of course but also in trompe l'œil and even in chocolate! In the 19th and 20th centuries the Lion inspired: a veritable trend took Belfort by storm. Its cubs can be found all around, even in unusual places. Keep you eyes open!
The Fréry covered market
Look at the Fréry market in the Haussmannien district for example. If you raise your eyes you can see a small lion's head on its façade. There used to be 14 lions and others decorative elements. Those ornaments are currently being restored before sitting again on the market hall.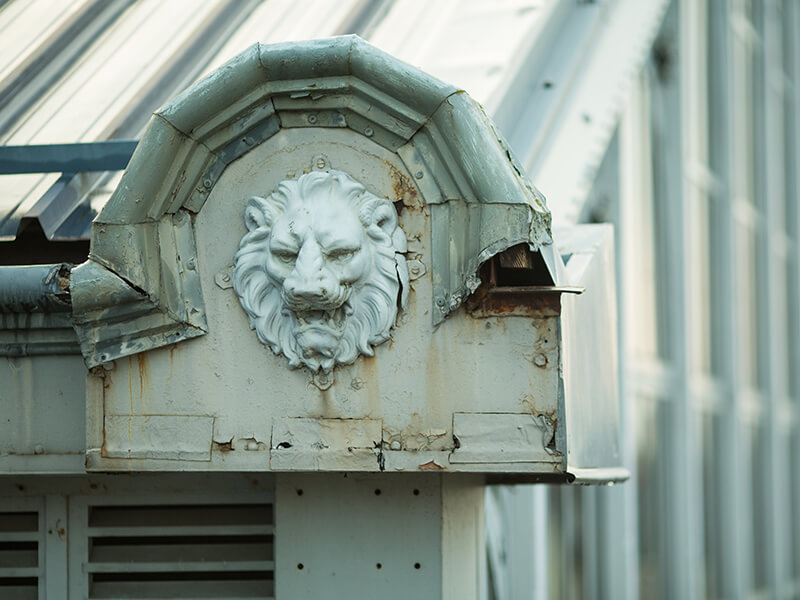 In the new town
Close to Place Corbis, look up towards the bar Le Central bar and examine the balcony. Two lions stand on each side holding a crest. This building is a real symbol: it used to be the Hôtel des Postes where Bartholdi stayed. It is from his bedroom window that his choice of location for the Lion, on "this amazingly spectacular Rock", became an evidence.
Do you want to know more about the guardians of the city? Take part in our guided Lion Safari tour. Everywhere their little eyes stare as you pass by. You just have to learn to find them out!