Discover the old town surrounded by some historical ramparts and located between the Citadel and the river Savoureuse.
Walk in Belfort, discover the charm of that city full of history and immerse yourself into the atmosphere coming from these places, of the heritage wealth and the proximity with the inhabitants.
The Place d'Armes
The Place d'Armes, half-pedestrian, offers an escape perfume every night. The last sun glows set alight for the greatest delight of the inhabitants of Belfort. That's nice to stroll and enjoy the terraces of the coffees or wine bars! Let you captivate by the music resounding from the pavilion in summer. The place to be to enjoy the animations of the old town.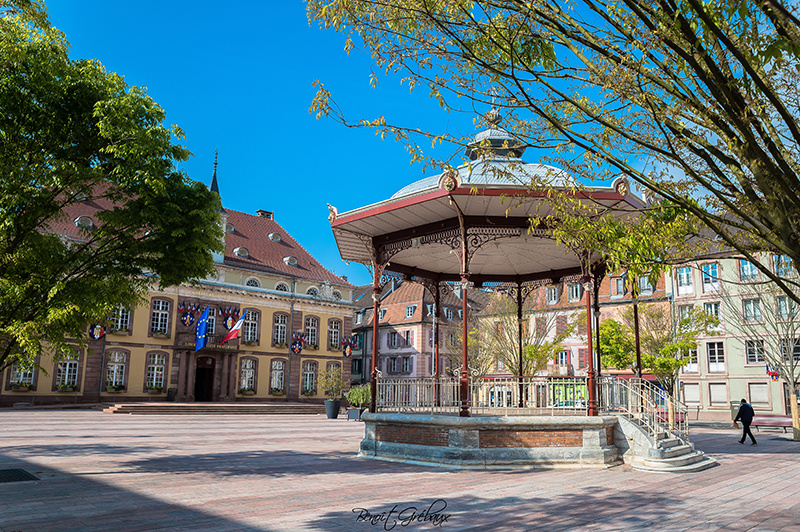 The pearl of the old town
Admire the Saint-Christophe cathedral. It was built during the 1st half of the 18th century. Enter and look at the monumental (and classified!) organ, a pearl of Belfort!
Get caught by surprise by the Porte de Brisach, a royal door dating back to 1687, reminding the history of Belfort. It is the only entry point of the Vauban Pentagon which is still visible today.
Extend the visit
For the most curious, you can go towards the Place de la Grande Fontaine and the one of the Petite Fontaine, they will seduce you for sur. Getting the status of historical monument, they were one of the unique drinkable water spring for the inhabitants of Belfort at the time. For the serial shoppers and the gourmets, continue your tour across the streets in Belfort to find what you are looking for.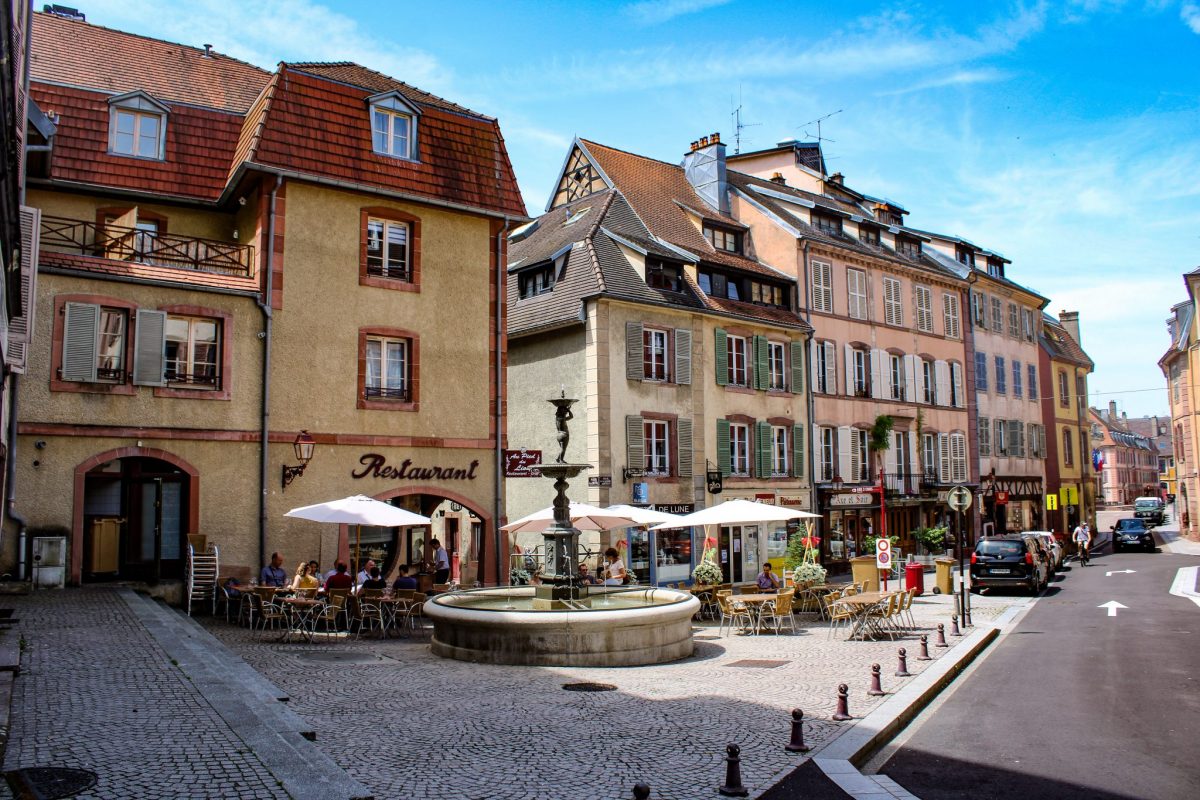 How can we talk about Belfort and Vauban time without talking about the famous bastionned towers? With the Tower 27 where you can find an escape game today, the Tower 41 which houses the museum of Fine Arts, without forgetting the Tower 46 where temporary exhibitions are offered.
The flea market is the largest in Eastern France. This is THE appointment for the passionate, the curious, the antique dealers and for everyone who likes getting back to the history. Every 1st Sunday of the month, from March to November. Bargain-hunt, exchange some information and enrich your collections.