How about a stroll in the green spaces of Belfort? Nothing could be simpler! You have a choice of more than 20 gardens and parks.
Square de la Roseraie
Take a walk in the city and have a rest in Square Carlos Bohn, more commonly known as Square de la Roseraie. It was designed in 1930 and counts 1,100 rose bushes from 115 varieties.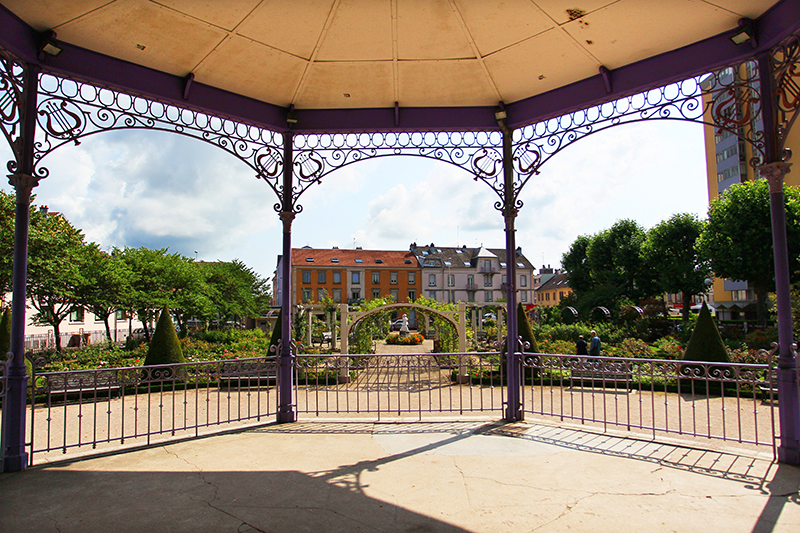 Parc de la Douce
In the west part of the city, Parc de la Douce borders the Coulée Verte cycle path. In this huge 20-hectare green space you can find some of the Grand Belfort facilities, such as Piscine du Parc (swimming-pool) with its water slide in summer. The skating rink next to it saw the birth of great champions like Olivier Schoenfelder in ice dancing. Looking for a family stroll? This park is perfectly designed to have a good time with the children with a picnic around the playgrounds.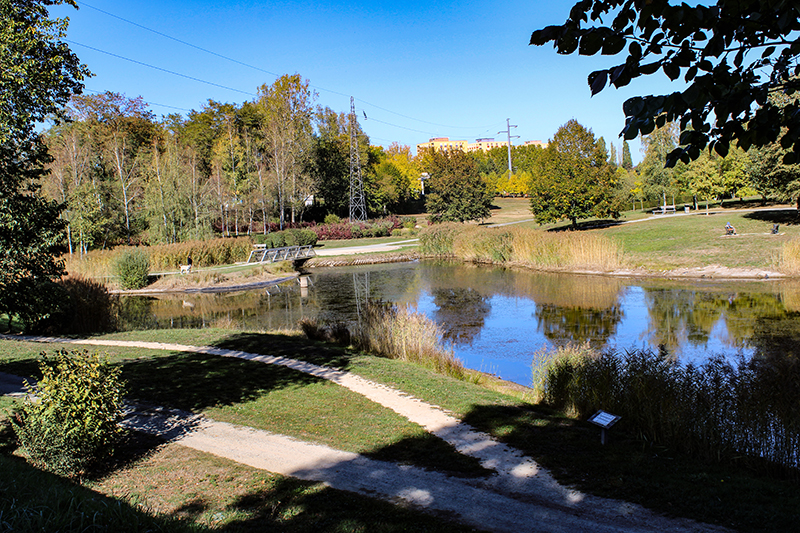 Square du Souvenir
Square du Souvenir, close to Place Corbis, is located where the old fairground of the city used to be. This remembrance park for the people of Belfort is the seat of yearly national ceremonies. Hence the war memorial in his centre.
Square Emile Lechten
Bordering the modern art museum, Square Emile Lechten is one of the most beautiful gardens of the city with its water fountain, "L'âge de pierre" and "Fin de danse" statues, and its monumental gate. The park, designed from 1923 onwards by Belfort's head gardener, was known as Square Jean Jaurès. It was then renamed after its late designer in 1961.
Jardin du 700e
Jardin du 700e was created in 2007 for the 700th anniversary of the Charte de franchise (civil rights Charter) of Belfort. It is composed of a medieval cloister garden, a courtly garden and a square medicinal herb garden. From there you can see Place des Arts and its amphitheatre.