The Savoureuse is a part of Belfort's life and separates the city into two parts. Go and explore both sides alongside the river!
This waterway, which takes its source from the Ballon d'Alsace, has a special history linking it to the Lion City. The famous Vauban diverted the river to extend the city's borders.
Otherwise it would not have been Belfort as we know it, i.e. a city at the crossroad of modernity and authenticity. On either side of the river varying places and atmospheres await you.
On the left bank
Take a walk in Square du Souvenir . Devour your favourite book on a bench, have a recreational time with the kids in the playground… Enjoy a rest in this peaceful place. The statue of a WWI French soldier was recently installed in the park, facing the river. A peaceful atmosphere permeates the place. Recharge yourself there!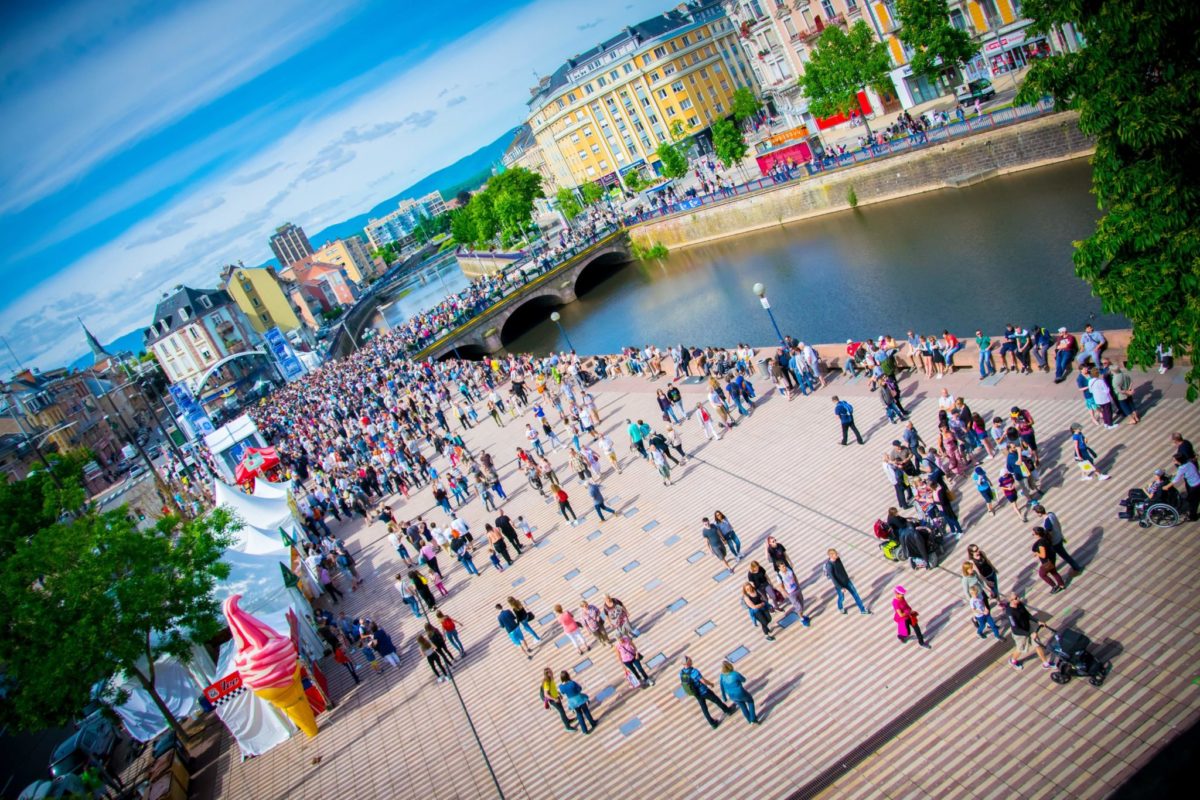 On the right bank
Muse over Place Corbis with its water fountain loved by children. On sunny days the locals just love to go there. On the Place, the theatre Le Granit and its café are popular on performance nights. This national theatre was partly renovated by the architect Jean Nouvel. Place Corbis, a stone's throw away from the shopping streets, is good place for get togethers.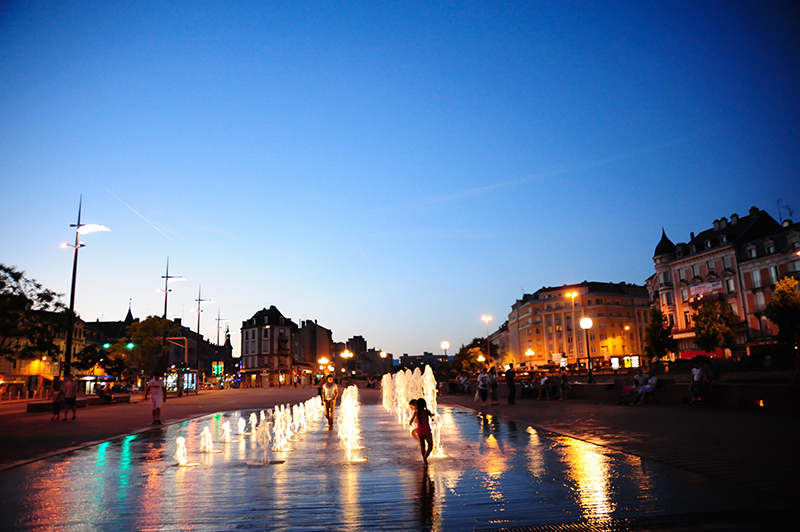 After a rest and a bit of shopping, take a walk by the river! Along the Savoureuse, which is 40 km long, have a stroll on the cycle path: the Promenade François Mitterrand links the city centre of Belfort to the Malsaucy in Sermamagny. This family-friendly cycling route has varied landscapes in store for you. Enjoy meandering along the Savoureuse!