Situated between the Vosges and the Jura, the Rhine and the Rhone, the Belfort Gap – a 20 km strip of land – was a vulnerable land in the face of enemy strikes getting more powerful over the years.
With cannons and artillery getting more sophisticated and powerful it became imperative to protect the area. The defensive perimeter expanded over the years with the construction of the fortified belt.
Discover four forts of the Belfort Gap!
Between 1873 and 1911, nineteen forts were built to protect the Belfort Gap under the commandment of General Séré de Rivières. The fortified belt was built following his strategy that consisted in letting some free defensive spaces in order to make a pincer attack on the enemy.
Giromagny (Dorsner) Fort
From 1880 six hundred men occupied the premises. This fort had long-distance artillery equipment. It fell into German hands during World War II and was partly destroyed. Since 1990 the Association du Fort Dorsner (voluntary organisation) has been renovating it and doing everything to ensure its promotion.
Bessoncourt (Senarmont) Fort
In 1886 a 650-men garrison settled in this fort which became obsolete two years later. The large-scale modernising works started in 1888 brought it back into the light until 1914. It was reinforced with iron during the 1939-1945 period. Today its good condition allows it to welcome visitors.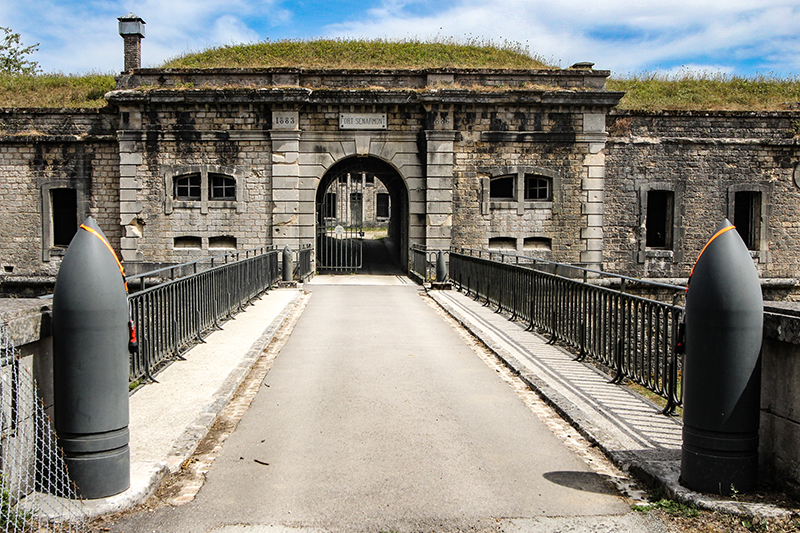 Vézelois (Ordener) Fort
Built between 1883 and 1886, it is one of the most impressive works of the Belfort fortified belt.
When it was in activity, this fort had two missions: to watch over the communication axes and to protect the other forts. This goal was achieved thanks to its strategic location and imposing stature.
Basses Perches Fort
During the 1870 siege, a redoubt was protecting the Castle. The fort was built in 1877 and could welcome a 182-men garrison. Considered a lower-ranking fort it was not modernised and was totally reinforced with iron during World War II. Enjoy the stunning view over the glacis of the Citadel from the Basses Perches.